Chain Care Lifting Services Ltd. offers Overhead Crane Servicing,
Maintenance LOLER Inspections and Repairs.
Crane and hoist servicing
We offer crane and hoist servicing, along with maintenance and LOLER statutory inspections.
Chain Care also offers repairs and breakdown cover of overhead gantry cranes, wire rope hoists and chain hoists.


LOLER Regulations
By law, all overhead gantry cranes, wire rope hoists and chain hoists, including existing, leased, new and second-hand cranes must comply with the Lifting Operations and Lifting Equipment Regulations 1998 (LOLER) and the Provision and Use of Work Equipment Regulations 1998 (PUWER).
Legal requirements
We can ensure that you are meeting your legal requirements whilst also extending the lifespan of your lifting equipment.
Inspection and Maintenance
ChainCare Lifting Services Ltd will work with you to produce an examination schedule to inspect and maintain your lifting equipment to ensure the LOLER Regulations are met.
All lifting equipment will be inspected in like with the statutory requirements and services to extend the lifespan of your overhead gantry crane, wire rope hoists and chain hoists.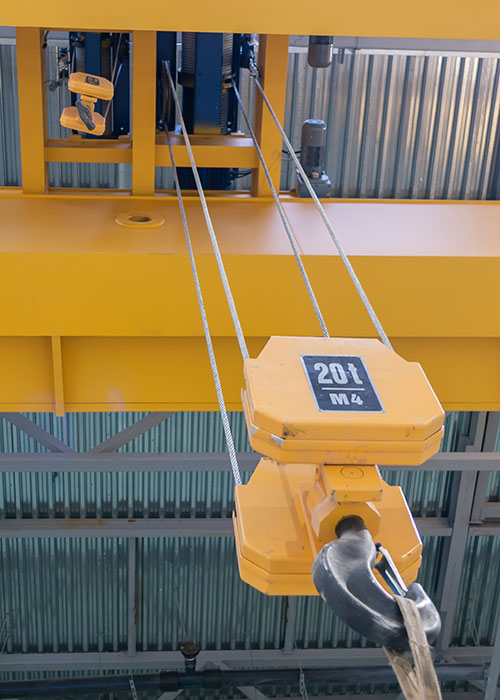 Inspection and Servicing
The LOLER Regulation states that all lifting equipment needs to be thoroughly examined at specified periods. The inspection period depends on the equipments uses and type.
Regulations recommend that this should at least be annually for:
•Overhead Gantry Cranes
•Wire Rope Hoists
•Electrical and Manual Chain Hoists
A 6 month period is suggested for:
•Chain Slings
•Shackles
•Hooks
•Etc
Our inspections and servicing of your cranes and hoists will include:
•The adjustment of brakes
•Checking of service limits and anti-collision systems
•Lubrication of ropes and moving parts
•Visual inspection of the crane gantry beams, runaways and support structures.
•The gantry beams and support structures are a very important part of any lifting system and it is often omitted by some crane service providers.
To book servicing, maintenance, inspection or a repair, please contact us on: 0844 840 1522 or email us on sales@chaincare.com
Need our services? Contact Us